Fealty Exit Planning and M&A is a exit planning and business sales services firm founded by Bruce McGechan.
Values, Purpose and Competencies
One part of exit readiness process is the use of the One-Page Strategic Plan. This is a short way to describe your business, here's Fealty.
Fealty's Core Values
Here's how "Scaling Up" author Verne Harnish, explains core values,
Core Values are the rules and boundaries that define the company's culture and personality, and provide a final "Should/Shouldn't" test for all the behaviors and decisions by everyone in the firm. It's especially important that top managers lead by example, making sure their behaviors and decisions align with the Values. When Values fully permeate the company, the leadership team can avoid being sucked into many of the day-to-day operational issues. The rule becomes, "If you think you need to ask me permission for something, just consult the Core Values!" This gives management the confidence to delegate important tasks. They can trust that employees will know the right things to do when faced with a decision or an ethical dilemma."Scaling Up", Verne Harnish (2014, p.94).
Fealty's core values are:
Fiduciary
To the client, professional belief that the interests of the client (and family) comes first.
Family
Family is first for our clients and for ourselves, we believe the spouse and children are central to our lives. 
Future
End result, the personal preparation and legacy for the family to live off.
Freedom
For retirement or the next stage of life for the business owner, from bureaucracy of paperwork and time sheets for our staff.
Friendly
Collegial and NZ relaxed, we are professional and friendly.
Fealty's Core Purpose
If the Core Values are the soul of the organization, the core Purpose (some call it "mission") gives it heart. The Purpose answers the ageless question "Why?" Why does what we do matter, and what difference are we making in the world? Why would our customers or the world miss us if we weren't around? Without a Purpose more heartfelt than that of making money, employees will pour their enthusiasm and energy into something else.  "Scaling Up", Verne Harnish (2014, p.96).
Research shows that 75% of business owners "profoundly regret" exiting their business 12 months later. 
Fealty's purpose,
For the business owner to truly enjoy a successful retirement or life-after-exit because they have the wealth, the freedom and the family legacy.
We do this as Certified Exit Planning Advisors by using the Exit Planing Institute's Value Acceleration Methodology©.  
This methodology ensure the owner's business is attractive and ready for exit, the owner and family are personally ready for exit, and they are financially prepared.
It ensures the business value is maximised, buyers regard the business as transferable, and the owner is prepared for the sales an post sales process.
Fealty's Core Competencies
Core Competencies provide boundaries for determining what product and service offerings you should pursue. They are also foundational in helping you determine how to differentiate the company in the marketplace. "Scaling Up", Verne Harnish (2014, p.99).
Exit Planning
We believe exit planning is the only way to sell a business to ensure the business owner does not profoundly regret an exit to a third party or a transition to an internal party 12 months later.
M&A
We believe that there are international best practices for selling a company to maximise sales price and ensure completion of a transaction.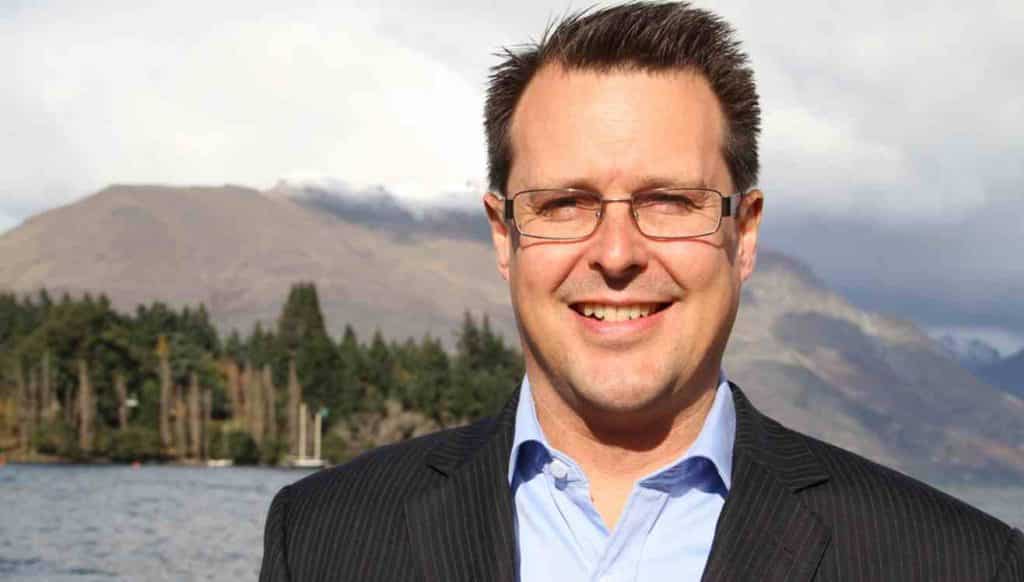 Bruce McGechan is the founder and managing director of Fealty Exit Planning and M&A. He is an experienced entrepreneur, company director, Certified M&A Advisor (CMAA) and Certified Exit Planning Advisor (CEPA) advisor. He is a New Zealand thought leader for exit planning and business sales, and author of Selling a New Zealand Business with "No Regrets".
Bruce is a Certified Exit Planning Advisor (CEPA, EPI), Certified M&A Advisor (CMAA, AMAA) has a Master of Entrepreneurship (Hons, Otago) and BCA (Accounting, Victoria). Bruce is a licensed agent (REAA 2008) for the purposes of selling businesses.
Bruce built his career at Fletcher Challenge, DB Breweries and Vodafone. He has been involved in the tourism and wine industries including directorships and new ventures. He has been advising business owners on organic and acquisition led growth since 2010. During that time he has worked for an international M&A firms and an Australasian M&A firm.